LLAIS Staff
Mrs Beryl Cooledge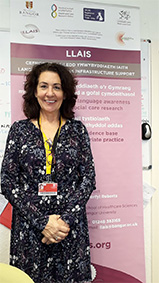 Beryl Cooledge is a registered nurse with a master's qualification.  She is a Module Organiser, Lecturer and Director of Bilingualism at the School of Health Sciences, Bangor University, and the Director of LLAIS (Language Awareness Infrastructure Support) at NWORTH (North Wales Trial Unit). Beryl has a wealth of experience in the area of adult nursing and has worked as a Clinical Nurse Specialist at Betsi Cadwaladr University Health Board and also at Manchester Royal Infirmary. Beryl is passionate about high standards in nursing care, an advocate for person centred care and empowering individuals in healthcare. Her clinical expertise was intensive care and pain management. She has been involved in pain management studies including the all-Wales pain trial and various analgesia trials. As a Clinical Nurse Specialist, her work included auditing and leading quality improvement strategies in pain management. Beryl is keen to develop projects that relate to the active offer of Welsh and is eager to expand the number of health and care measures available for service providers and researchers. These measures will be stored on the micym.org website.
Mrs Beryl Cooledge
Director of LLAIS
School of Healthcare Sciences
Fron Heulog, Ffriddoedd Road
Bangor, Gwynedd, LL57 2EF§

01248 38 3153
Dr Llinos Haf Spencer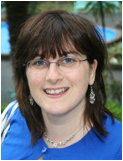 Llinos is a Research Officer at CHEME and a Research Officer for LLAIS (Language Awareness Infrastructure Support) for NWORTH Clinical Trials Unit at Bangor University. She has a degree (1995) and PhD (2000) in Psychology from The University of Liverpool and has worked as a Teaching Fellow and Research Officer on various health related research projects at Bangor University since 1999 including studies on cancer follow-up (TOPCAT-G), type-1 diabetes in children (EPIC Project), end of life care (My Choices Project), Welsh language awareness in healthcare, Welsh language transmission within the family (Twf and onwards), and re-thinking attainment and poverty in rural education (REAP) to name a few. Llinos was also a co-author on the Living Well for Longer CHEME report for Public Health Wales. Llinos has a particular interest in the health and wellbeing of people living in Wales.

Dr Llinos Haf Spencer
Research Officer
LLAIS, NWORTH
Y Wern, Normal Site
Bangor, Gwynedd, LL57 2PZ
01248 38 3171
l.spencer@bangor.ac.uk